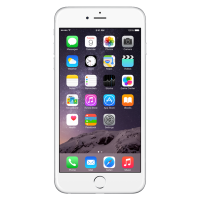 iPhone 6 Glass Replacement
$120.00
iPhone 6 Glass replacement or iPhone 6 Glass Repair
When your iPhone 6 Glass is shattered you have to get it fixed so you don't hurt yourself. You can get an iPhone 6 Glass replacement or an iPhone 6 Glass Repair in order to get it fixed.
Make sure the display or LCD is in perfect condition and that the touch screen is working good.
If you fulfilled the requirements then we can repair your iPhone by using iPhone 6 glass replacement or iPhone 6 Glass Repair.
No need of appointments – drop ins are welcome!
Contact us if you are in need of an iPhone 6 Glass Replacement or an iPhone 6 Glass Repair.
Follow us on Facebook for more offers:
https://www.facebook.com/reginarepair/
Important information:
If it is possible to make a backup of your device data , we recommend that you do so before you bring it here.
Leave in store:
Welcome to
Regina Repair
1868 Rose Street, Regina.
Phone no: 639-915-0222