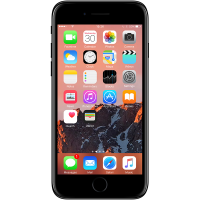 iPhone 7 Glass Replacement or iPhone 7 Glass Repair
$200.00
LCD and touch screen working perfectly and only damaged your iPhone 7 glass? Then you just need an iPhone 7 glass replacement or and iPhone 7 glass repair. We will replace the glass with a discounted rate and make sure it works like new again.
Replacing the glass only is hard and time consuming work but we will install a already glass replaced iPhone 7 screen so you won't have to wait for days, instead this process will only take within 1 hour.
Bring it in to us and save yourself money and time. No need of booking appointment , dropping by works fine. We will assure you that your iPhone works fine again after doing our diagnostics.
Important information:
All parts are of the highest quality and always comes with 100 days warranty.
If it is possible to make a backup of your device data, we recommend that you do so before you bringing it to us.
Leave in store:
Come in and leave your iPhone for repair of the iPhone 7 Glass Replacement or iPhone 7 Glass Repair , please contact us.
Welcome to
Regina Repair
1868 Rose Street, Regina.